Management Biography
HELMUT PLUECKER - MANAGING DIRECTOR
Helmut has more than 30 years' experience in hospitality. Prior to joining The St. Regis Bali and The Laguna Nusa Dua, he was the General Manager of The Westin Langkawi Resort & Spa. This German national was a graduate of Cornell University in New York where he attained a certificate in Strategic Management.
LUCIA LIU – GENERAL MANAGER
Lucia started her career far from home in Beijing. She has traveled around UK, Switzerland and United States with some of the world's well-known hotel brands after graduating from Swiss Hotel Management College, Les Roches – Switzerland. Lucia joined Starwood in 2006, joining the opening team of Westin Beijing Financial Street.
With her extensive experience in Food & Beverage and Rooms Department, Lucia has strengthened her passion for the hospitality industry which has allowed her to combine two of the things she loves; namely, traveling and adventure. Lucia has always been passionate about people and believes that the only way to lead her team is by setting an example while empowering them to develop their skills and potential. Over the last four years, Lucia has held the role of Hotel Manager at the island's most prestigious resort, The St. Regis Bali Resort prior to joining The Laguna, A Luxury Collection Resort & Spa, Nusa Dua.
JULIE JACKSON – DIRECTOR OF SALES & MARKETING
Julie is responsible for the development and implementation of the sales and marketing strategies for both properties, The St. Regis Bali and The Laguna Nusa dua, since her appointment as Director of Sales & Marketing - Complex in 2015.
Julie has 20 years' experience in various roles in sales & marketing and has spent 7 years of her career with Starwood Hotels & Resorts. Prior to her current appointment, Julie served as Hotel Manager for The Westin Bund Center Shanghai.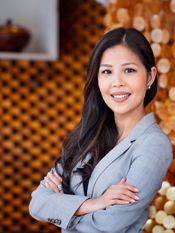 ROSALYN SAYSWANG – DIRECTOR OF MARKETING COMMUNICATIONS
A Thai national with over 15 years of experience in the hospitality industry across the globe, Rosalyn brings a broad knowledge from public relation and marketing to her complex assignment in Bali. Previously joining the legacy of The St. Regis in 2010 as pre-opening Director, Marketing Communications of The St. Regis Bangkok, Rosalyn is no stranger to luxury brand. She has also worked with some of the well-known hospitality brands such as Grand Hyatt, Hyatt Regency, Atlantis The Palm, Dubai, One&Only Resorts as well as and luxury fashion brands - LVMH Fashion Group (Fendi and Céline).
Recently served as Director of Marketing of Caresse, a Luxury Collection Resort & Spa, Bodrum in Turkey. Her global career experience will surely contribute to the achievement and on-going success of these two prestigious Nusa Dua resorts. Rosalyn holds MSc Degree in Business Management from University of East Anglia, United Kingdom majoring in Marketing.
RENDY KURNIAWAN – DIRECTOR OF ROOMS
With 10 years of experience in the Rooms department, Rendy has gained vast expertise in managing guest expectations. He started his career at the Westin Langkawi as a Guest Service Agent where he showed his consistency, passion and fervor to go the extra mile. Rendy then took additional responsibility in the role of Director of Rooms at The Pullman Hotel, Central Park Jakarta prior to his new appointment as the Director of Rooms at The Laguna, A Luxury Collection Resort and Spa, Bali. Rendy ensures the coordination and organization in all areas of the Rooms Division with the responsibility of providing all guests with quality, personalized service.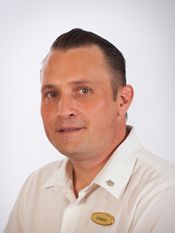 GUNNAR KUCHENBECKER - DIRECTOR FOOD & BEVERAGE
With more than 20 years of experience in the Food and Beverage industry, Gunnar occupies the position of Director of Food & Beverage at The Laguna, A Luxury Collection Resort & Spa, Bali. Starting his career in the heart of the kitchen, his dedication and passion in pursuing culinary excellence has led him to different destinations and endowed him with extensive skills and knowledge in his field. Intrigued by Asian cultures, in 2008 he started his journey to some of Asia's most vibrant cities namely Jakarta, YinChuan, Xi'an, Beijing and Hong Kong - working at notable 5-star hotel chains, including his role as Culinary Director at W Hong Kong and Director of Cuisine at W Beijing Chang'an.
Prior to joining The Laguna, Gunnar was the Director of Culinary at Pullman Jakarta Bundaran HI overseeing 7 F&B venues. With his varied experience in the F&B field, his eye for detail, creativity and strategic management, he is responsible to lead, manage and develop the daily operations of 5 F&B venues and banquet facilities at The Laguna Bali.
Made Putra - Executive Chef
Chef I Made Putra has been with The Laguna, a Luxury Collection Resort & Spa, Nusa Dua, Bali for almost 15 years, beginning his career as Sous Chef and has led the culinary team of the resort to the very highest level among star-rated resorts in Bali. He manages two restaurants, in-room dining and banquet meeting facilities which can accommodate up to 600 persons.
Chef I Made Putra also participates actively as the President of the elite Chef Association in Bali, Bali Culinary Professionals (BCP) Association, from June 2008 after a successful term as Vice President. In his role he is Indonesia's representative to an elite audience of food connoisseurs. With his vast experience, he helps to reach BCP goals to develop the culinary industry in Indonesia and support locally trained chefs. This includes supporting our representatives competing in international competitions such as Asian Pastry Cup, the MLA Black Box and the Bocuse d'Or.
Chef I Made Putra has earned a reputation during his prestigious career as an astute planner and trusted leader who enjoys the day-to-day contact he has with staff and colleagues. Among the awards and accolades he has received is the King of Kitchen, South East Asia and Chef of the Year by Hospitality Asia Platinum Awards 2008 - 2010 (HAPA) in Kuala Lumpur, Malaysia. In 2005, he won the award to be a Super Chef on the Allez Cuisine cooking competition programme on the Indosiar TV station (Indonesian TV station) six times in succession. He has also participated actively in the Salon Culinary Awards since 1994 both as a participant as well as member of the team leaders.
His passion is travelling by bicycle and enjoying the scenery with friends. He is now in charge of the Cycling Club at the resort and has lead the club on cycling trips to Lombok, Surabaya, Yogyakarta and Jakarta.