KULKUL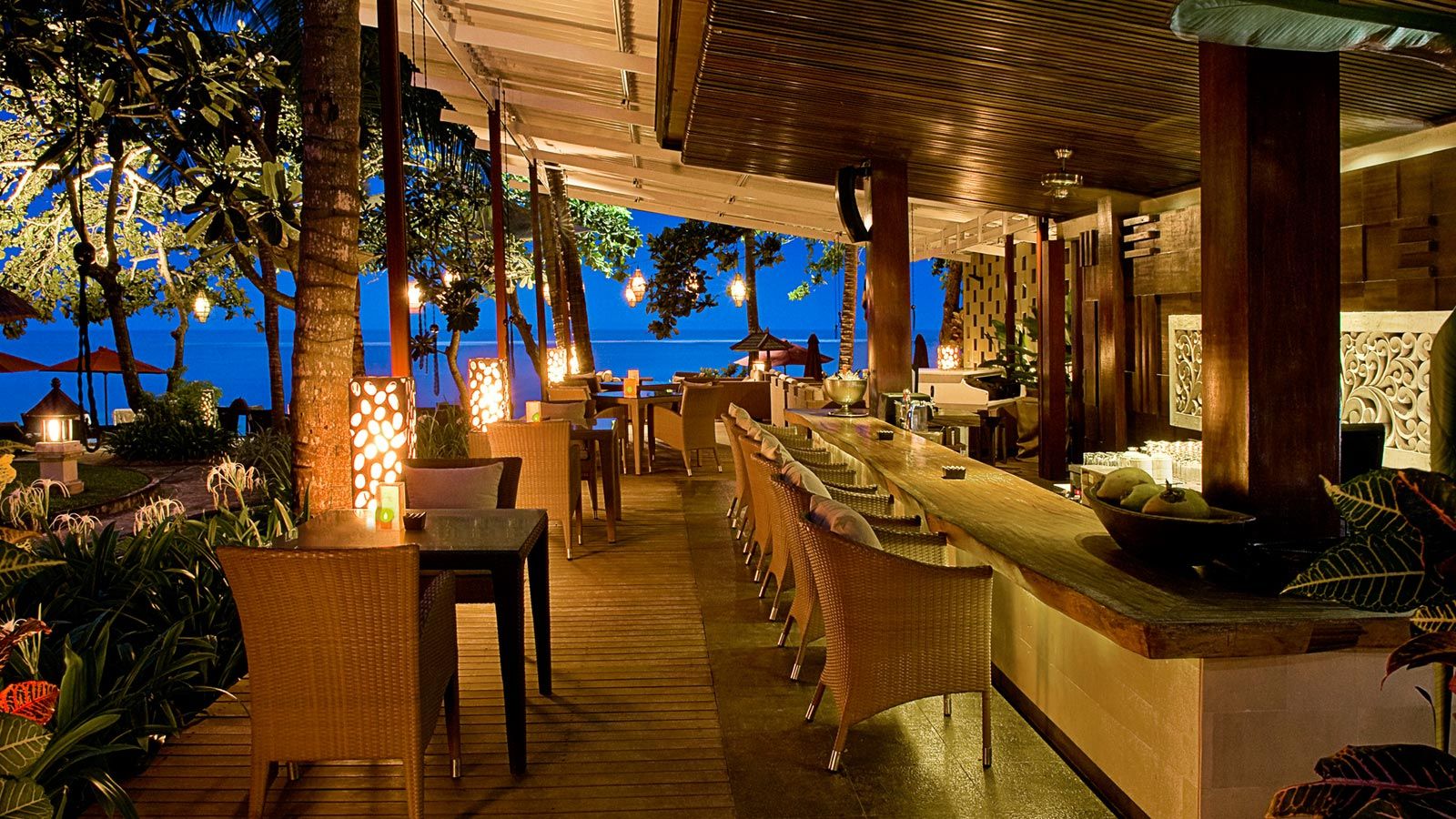 Perfectly located to enjoy the sun or moonlight sparkling on the ocean, Kulkul Bar tempts with a range of in-house curated cocktails, such as the iconic Last Cocktail, Anastasia and Bali Tai, as well as refreshing mocktails. Light meals at lunchtime make this bar and lounge a fabulous lunchtime spot, while evening Happy Hours give 50% off Kulkul's exquisite drinks.
—— DAILY SPECIAL ——
Kulkul Bar Tapas
In the gentle moonlight and soothing ocean breeze, nibble on Kulkul bar's Spanish-inspired light bites. Ideal for a relaxing evening with loved ones, pair our tapas with the Luxury Collection signature curated cocktails, indigenous rhum, or other delectable drinks.
Available daily from 6pm to 10pm.
View Tapas menu »