Cornerstone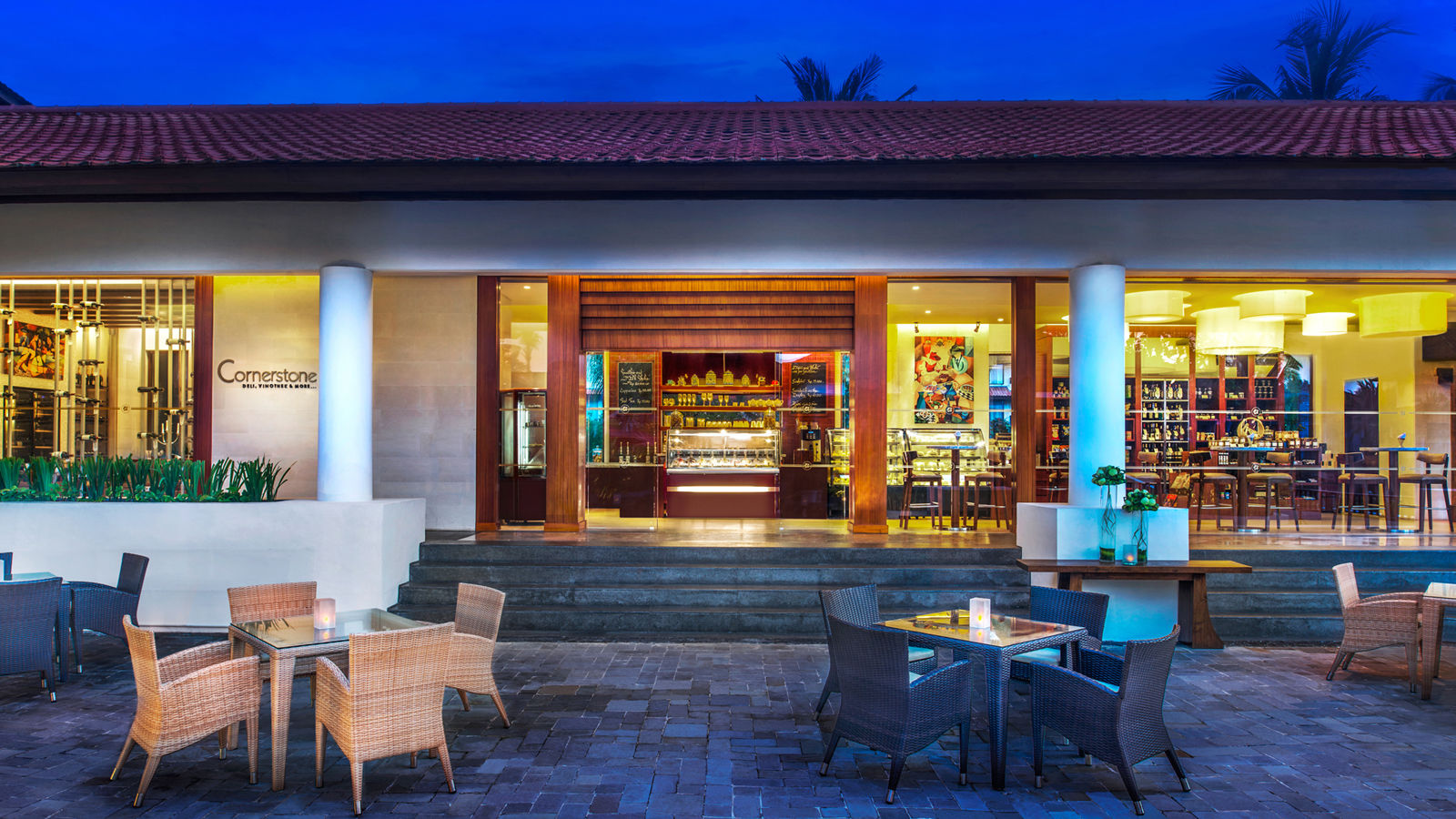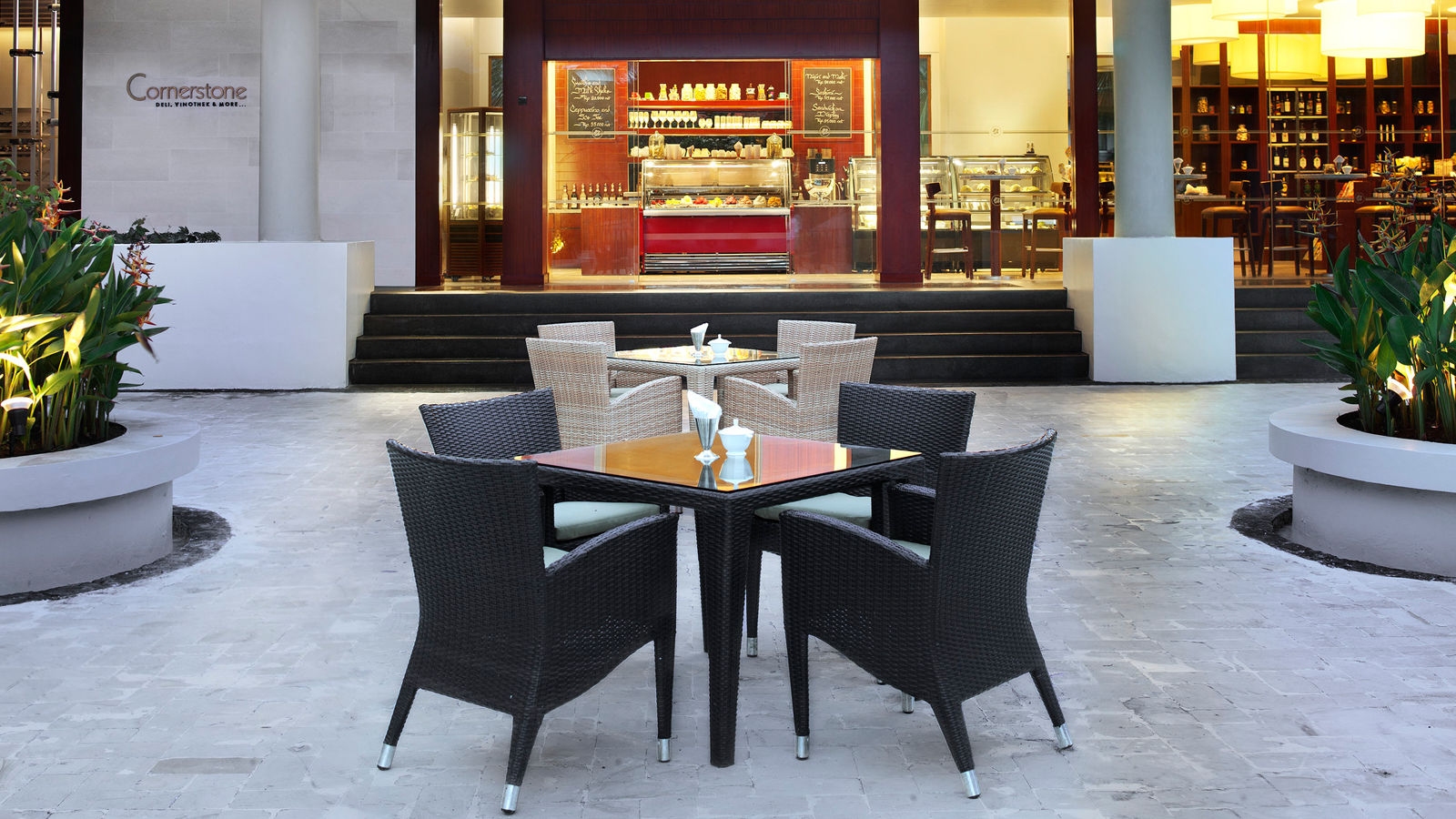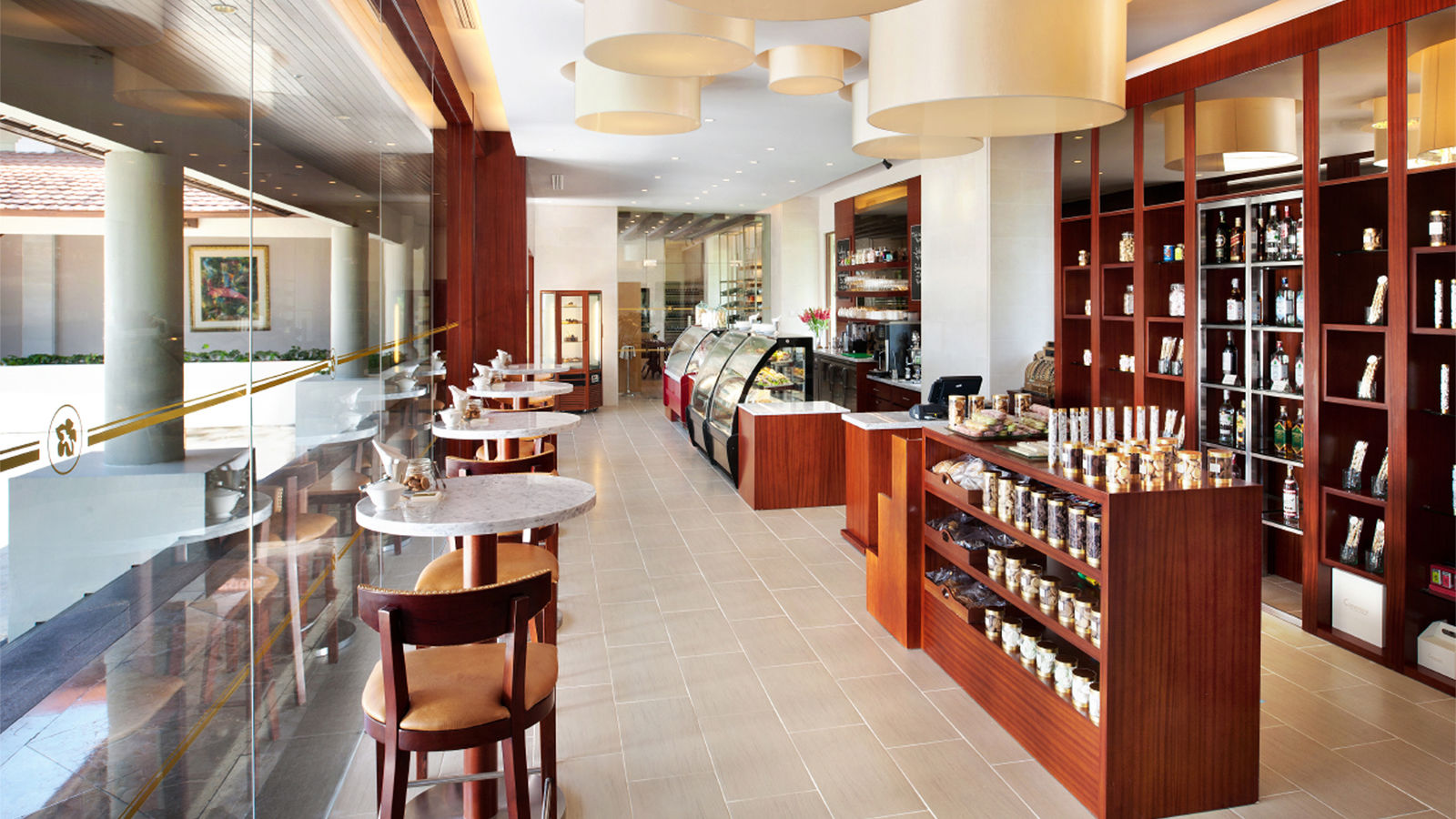 An elegant, casual eatery and deli, Cornerstone serves a delightful mix of tasty deli foods, authentic traditional sambal (chili condiment), homemade ice-cream and has a wine cellar featuring a range of exquisite wines from across the globe. Dine privately in the air-conditioned wine cellar, or sit in the deli or out on the terrace. Adjacent is a pool table, sophisticated boutique featuring jewelry, fashion, local collectibles, and drug store items, as well as an internet station and money changer.
This laidback, welcoming environment is a pleasant oasis in this Nusa Dua resort, a place to take some time for yourself.
DAILY SPECIAL
KOPI LUWAK EXPERIENCE
At Cornerstone, enjoy a specially brewed cup of Kopi Luwak, or Civit Coffee, one of the most exclusive and rarest coffees in the world.
This unique opportunity to experience this special brewing and tasting adds a memorable, indigenous aspect to your vacation.
Available daily at Cornerstone
IDR 120,000 net per coffee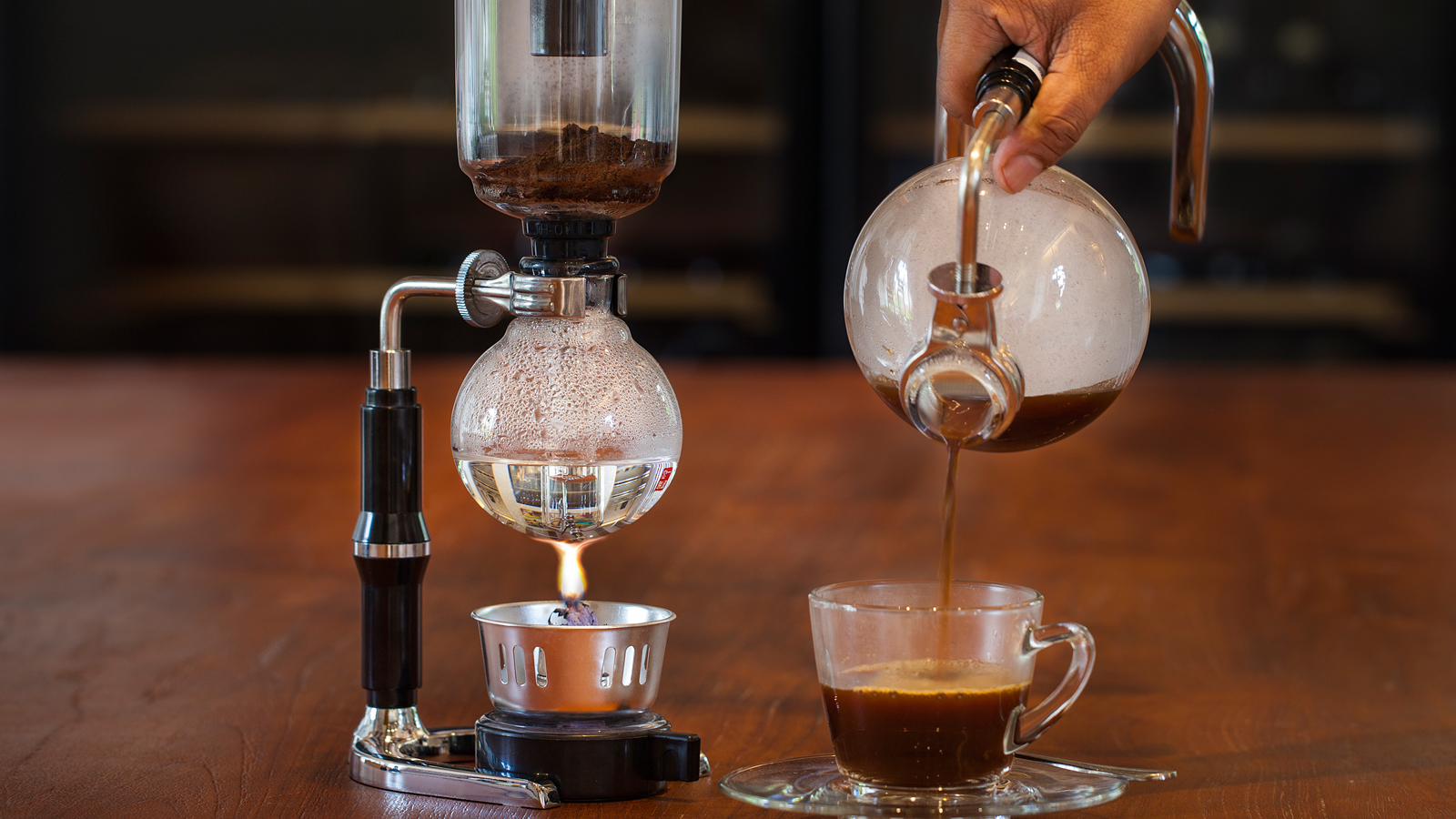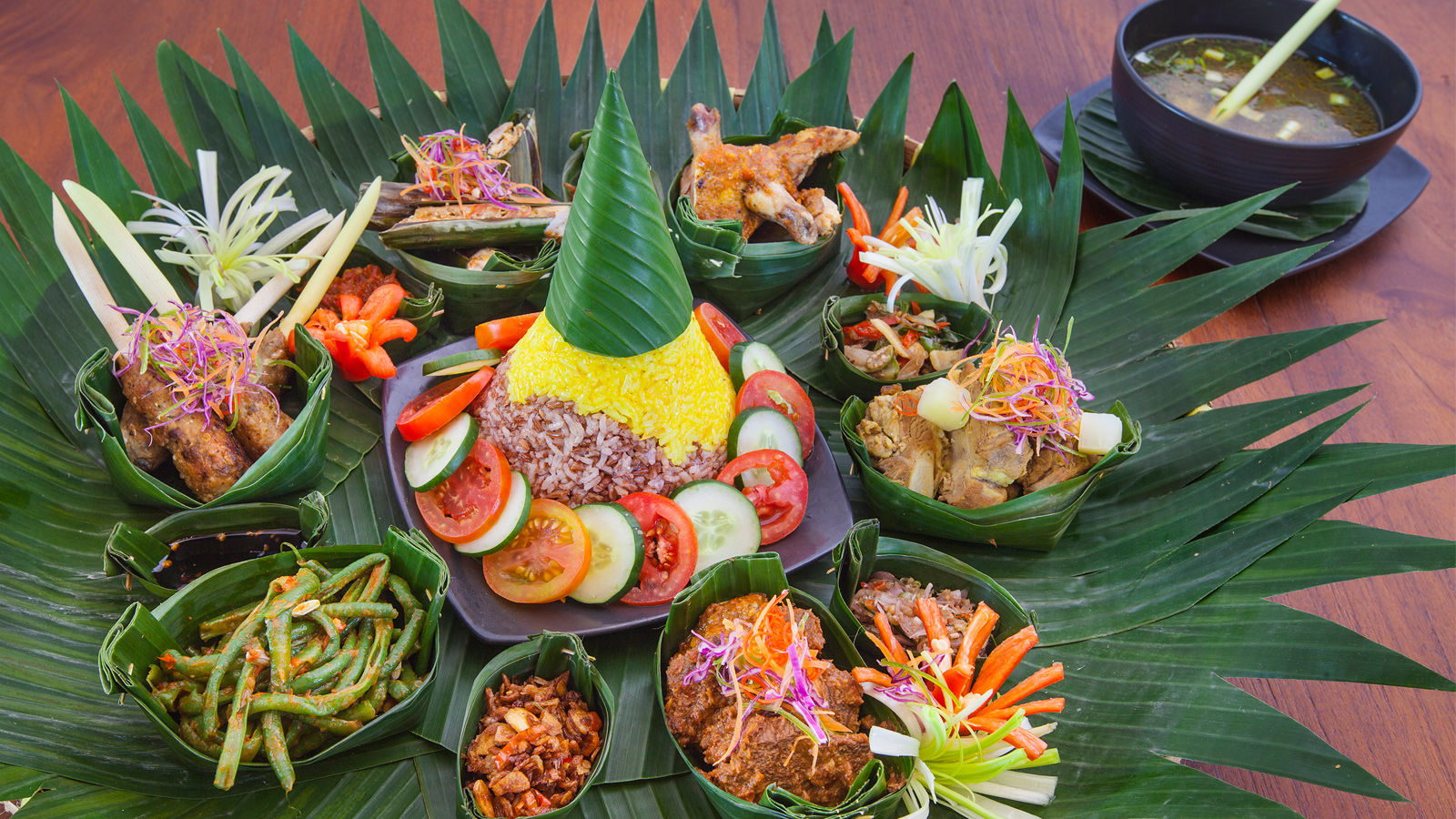 QUINTESSENTIALLY MEGIBUNG
Bali is renowned for its tradition of communal eating on special occasions, where the whole village sits and feasts together. Called Megibung, Cornerstone presents this vast repast of village dishes, each with its own origin and story, for discerning diners keen to experience Bali.
Available daily at Cornerstone
IDR 350,000 net per person (food only)
IDR 800,000 net per person with wine pairing
One day advance reservation is required