Banyubiru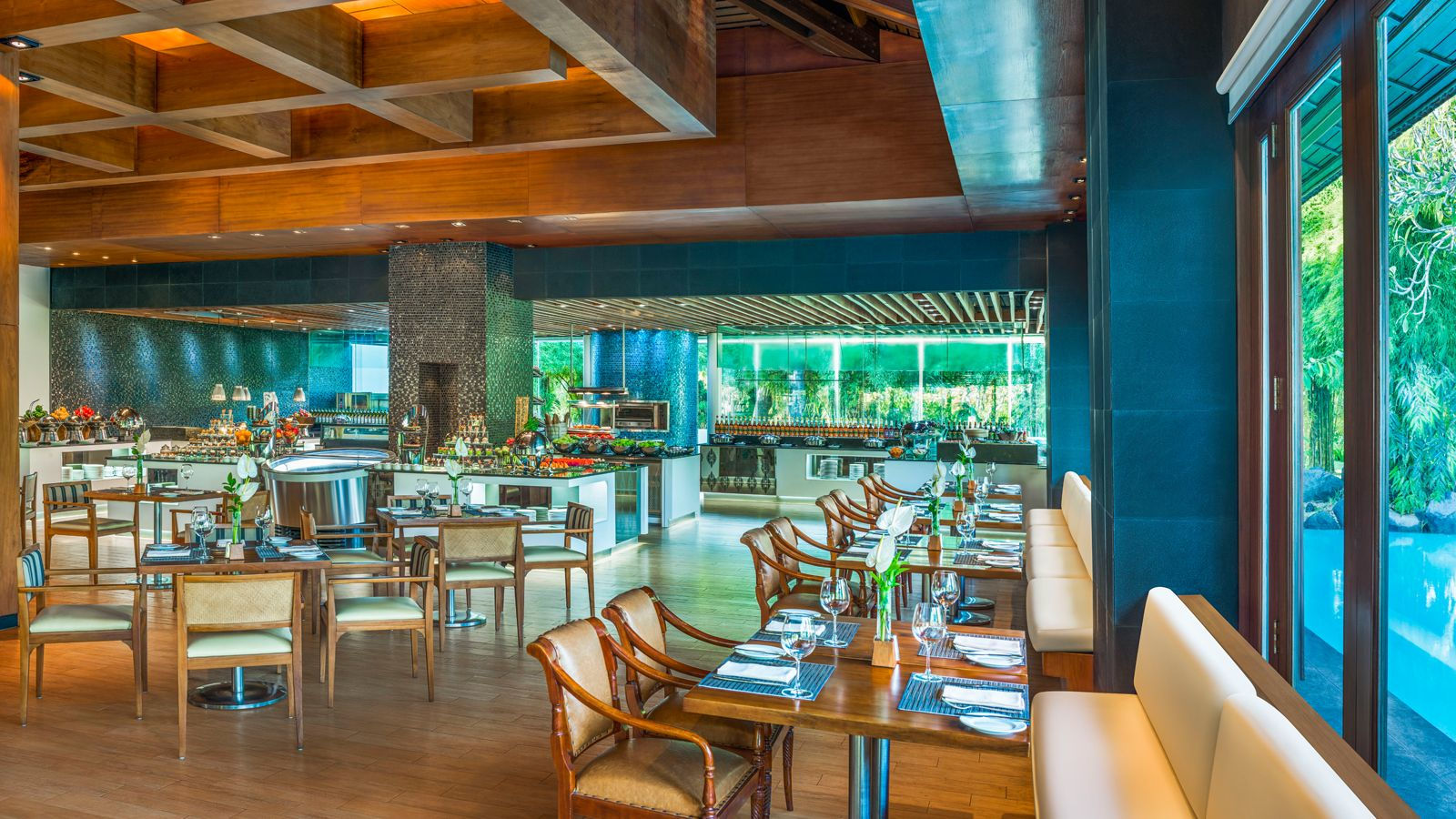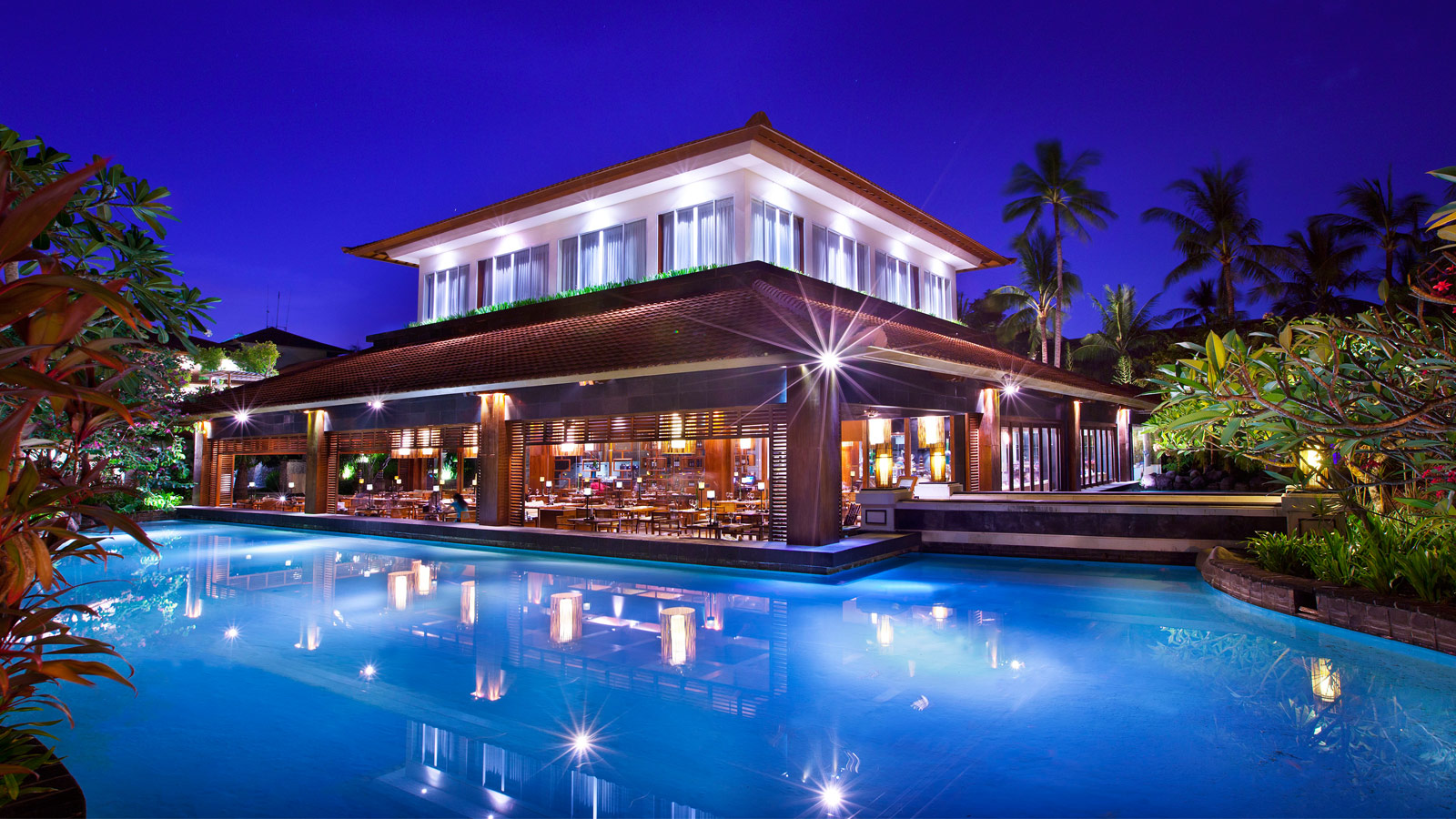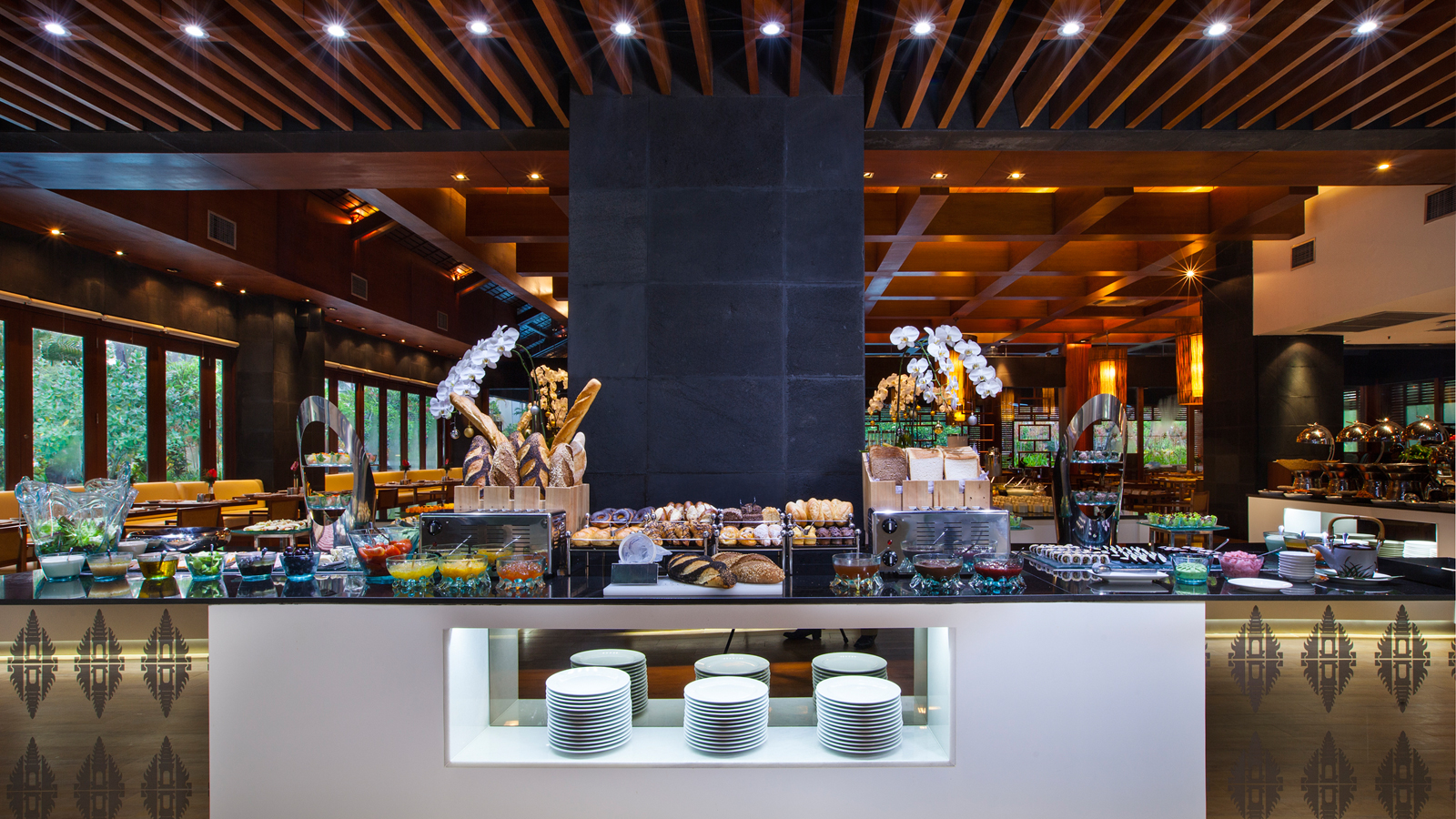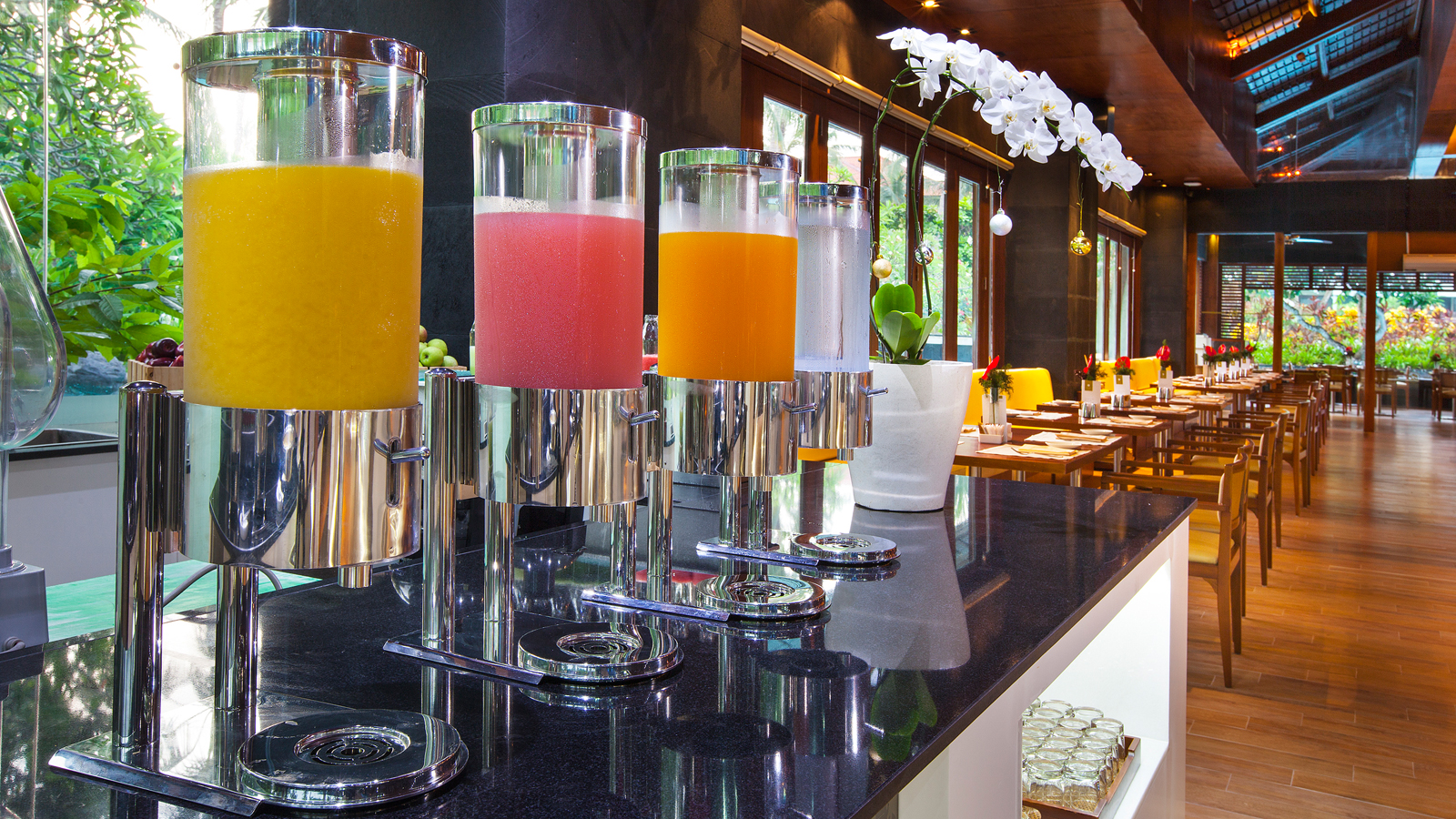 Overlooking the turquoise blue lagoon, lush gardens and The Laguna Bali's Hindu temple, Banyubiru is a spacious, contemporary restaurant with state-of-the-art open kitchens showcasing busy chefs serving up Asian fusion, international and themed buffets, and an extensive à la carte menu.
Eye-catching food displays vie for your attention whether it's the extensive international breakfast buffet or fabulous themed dinners that highlight the best food of specific countries or regions.
Enjoy local delicacies on Wednesdays and Sundays as part of the Balinese Blessing Ceremony & Dinner as you become a local for a while. Banyubiru offers a truly exceptional dining experience in Nusa Dua.
WEEKLY SPECIAL
Outstanding Gourmet Buffet Dinners
Luxurious dinner buffets every evening from 7pm to 10pm, with traditional Balinese dancing every Wednesday and Sunday.
Banyubiru's talented chefs present pan-Asian and international fare that spans the world, from Japanese sushi, to delectable Italian, tasty Indian and many more. Desserts also span the world, from Balinese to French and all stops in between. Dive into the gorgeous home-made ice-creams and gelatos to round off your gourmet journey.
IDR 440,000 net per person
IDR 220,000 net for children from 4 to 11 years old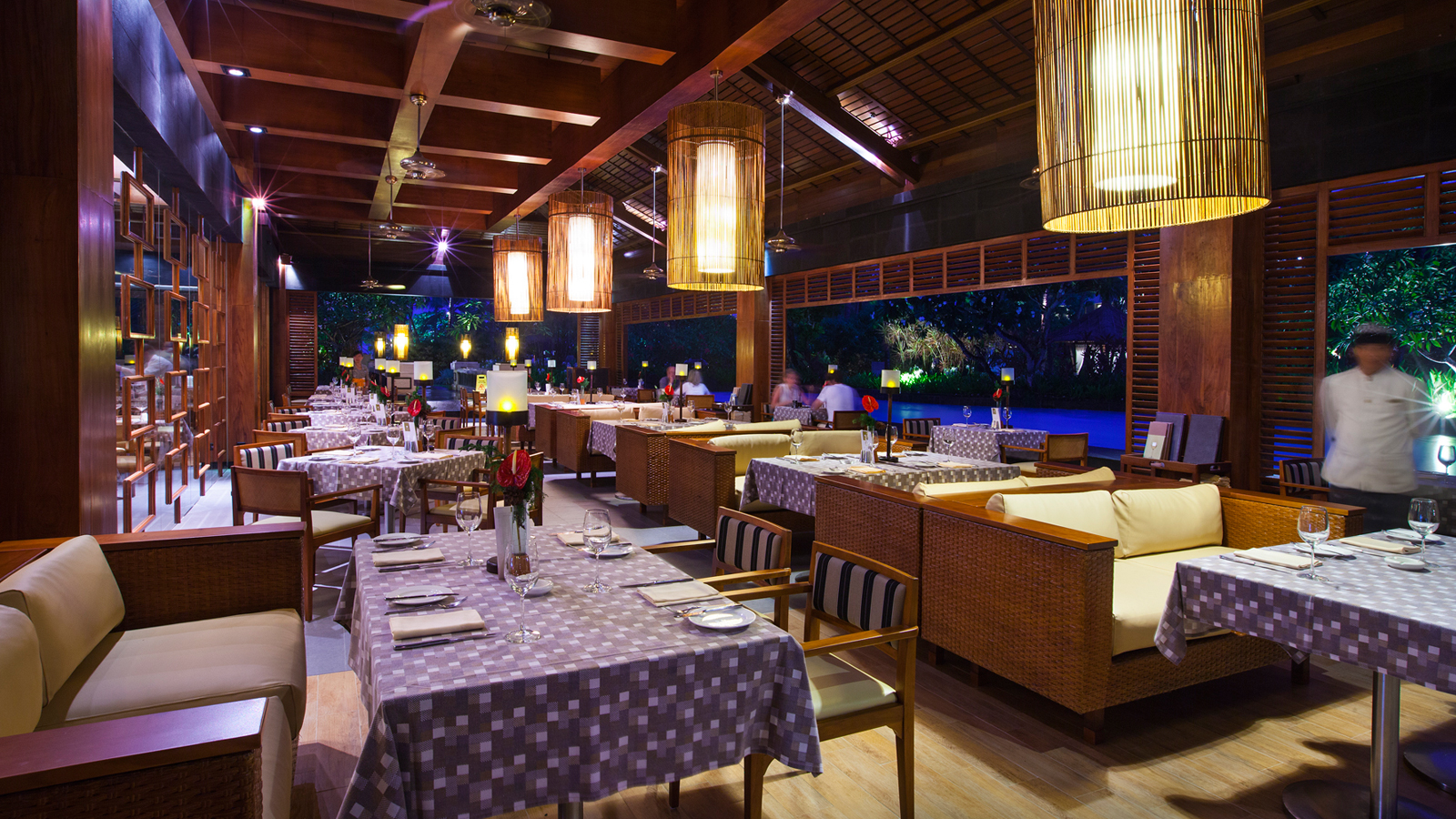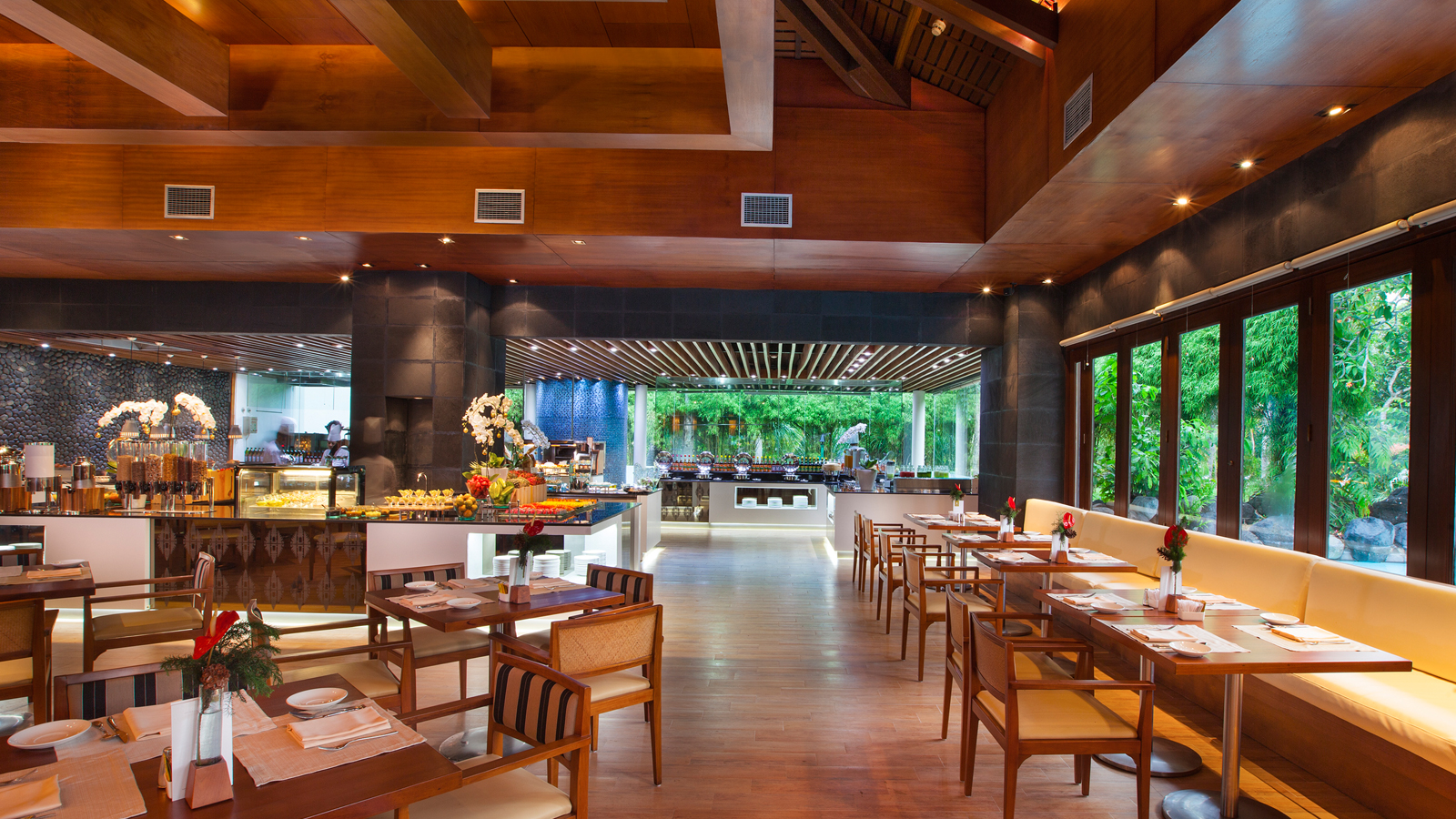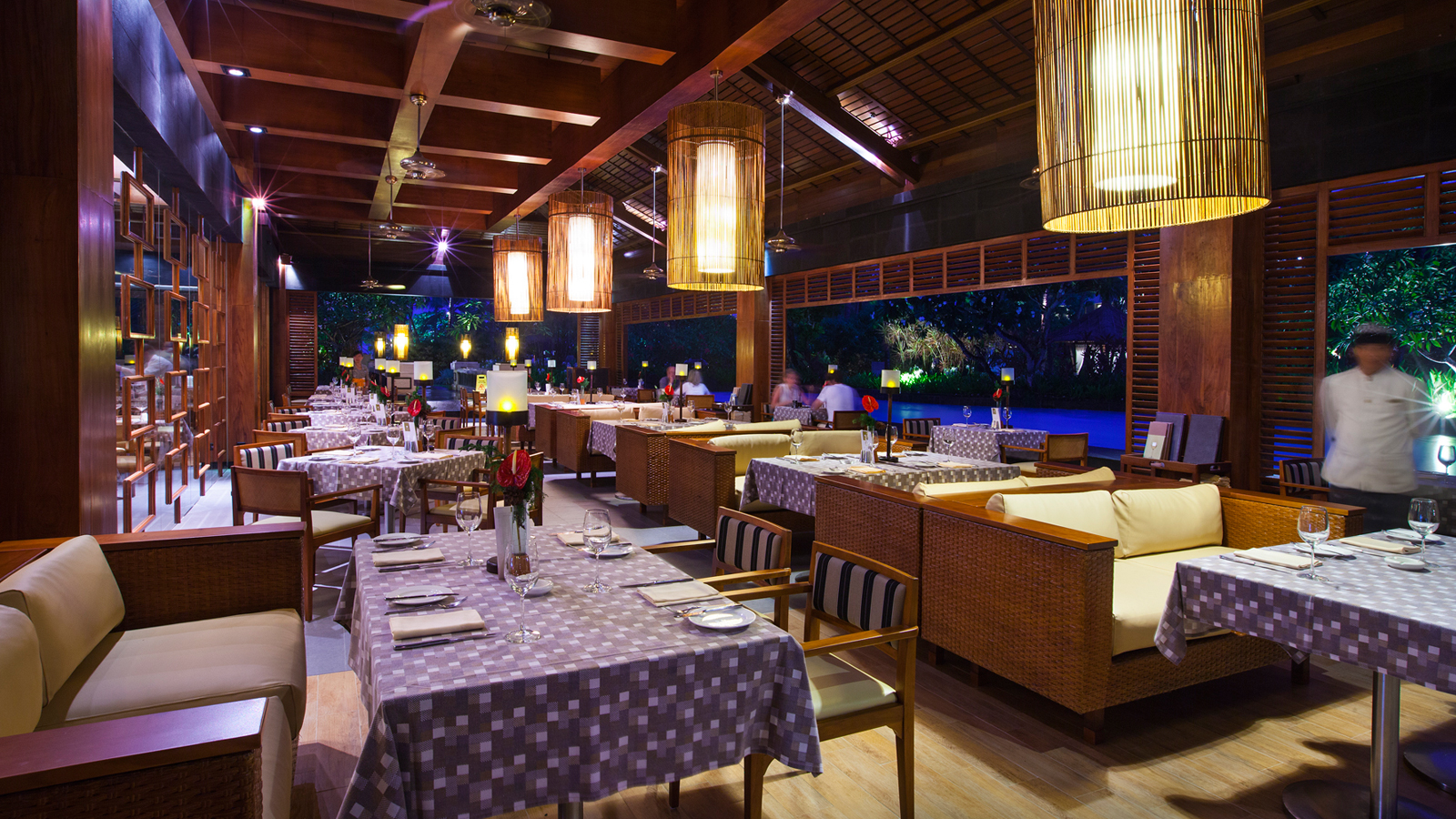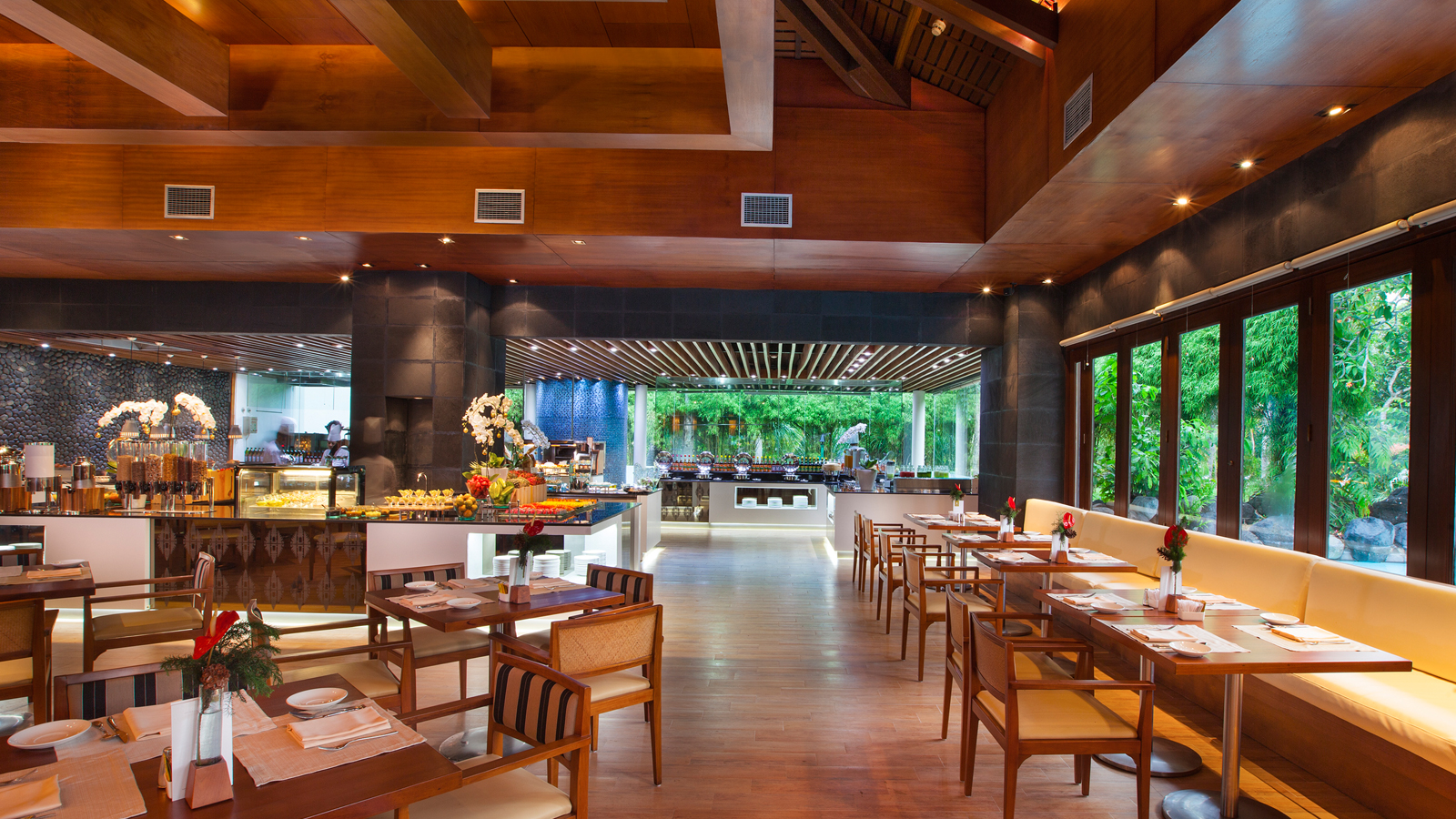 Every Wednesday and Sunday, enjoy a traditional Balinese dance performance from 6.30pm during our dinner.
IDR 450,000 net per person
SPECIAL EVENT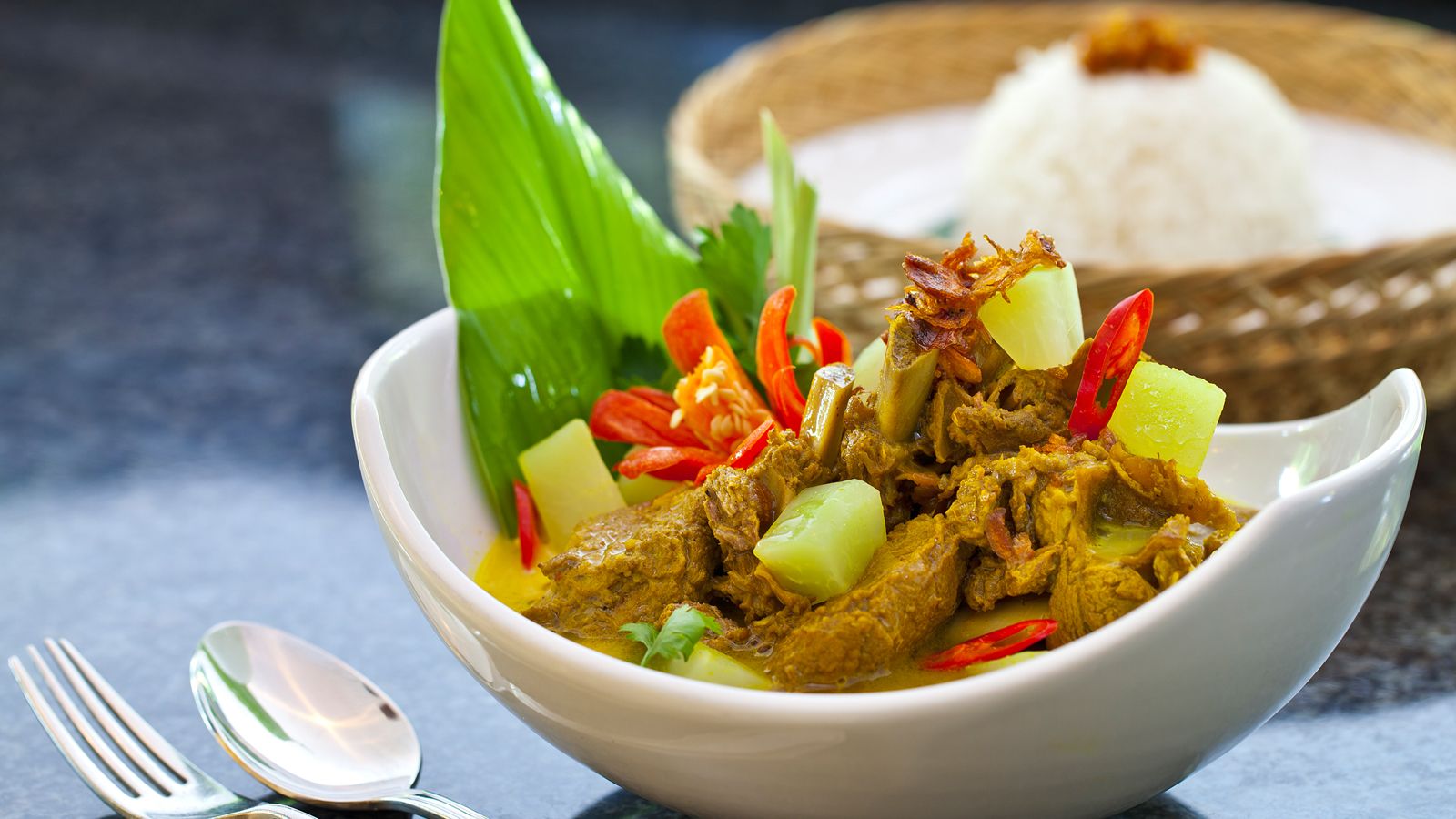 Merdeka Buffet
17 August 2016 – From 6PM
The Laguna invites you to join in the celebration of Indonesia's 71st Independence Day at Banyubiru Restaurant. Delight in the exquisite "Merdeka Buffet" that features an array of delectable Pan Asian and Indonesian cuisine from across the archipelago such as Nasi Goreng, Mie Goreng, Beef rendang from Padang, Ikan bakar dabu-dabu from Menado, gado-gado Jakarta and Indonesian chicken curry, prepared meticulously by Chef Murjana of Banyubiru.
A fullmoon will coincide on this special celebration day.
IDR 550,000 net per person
50% off for children (4-12 years old)
Advance reservation is recommended