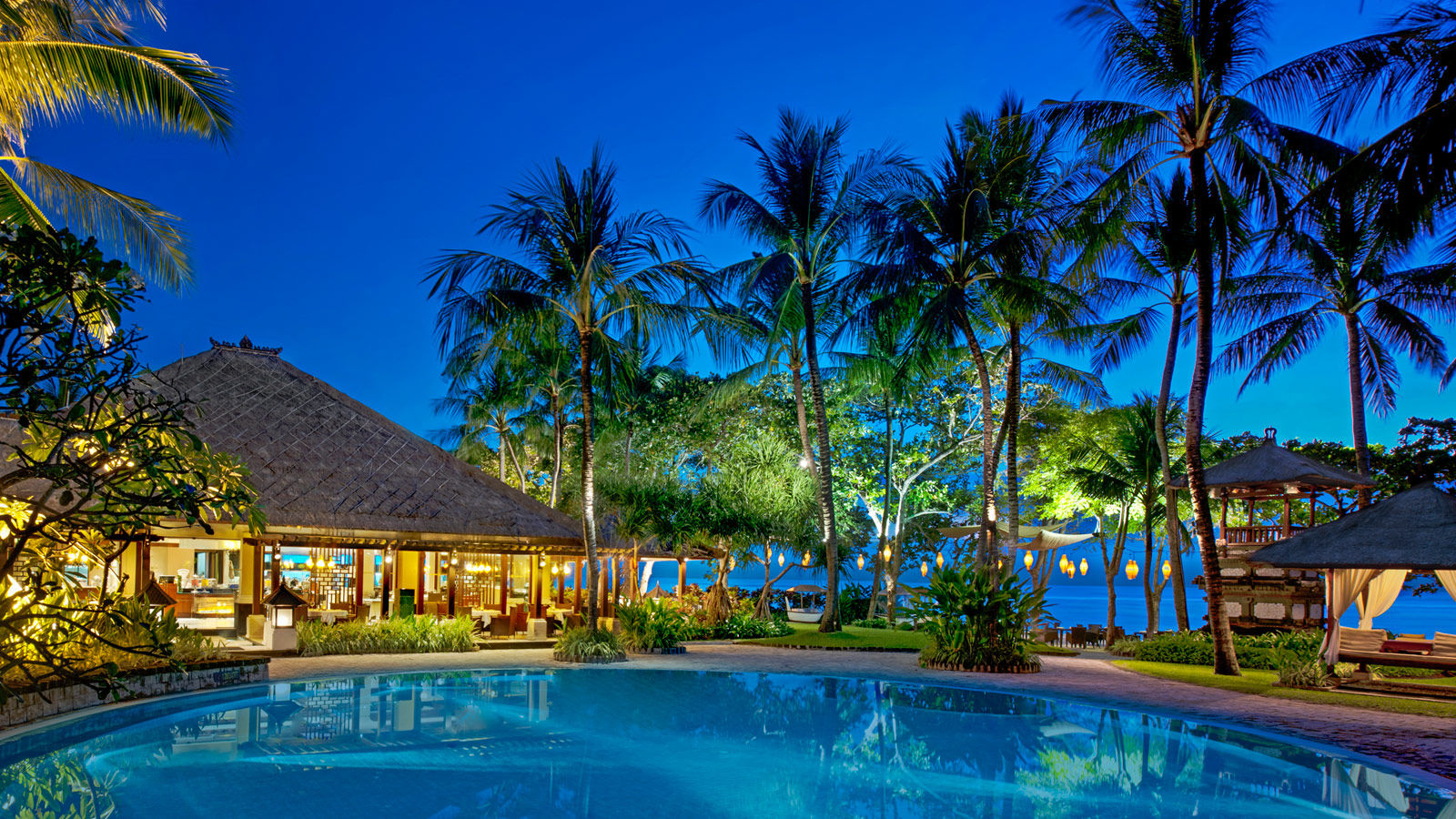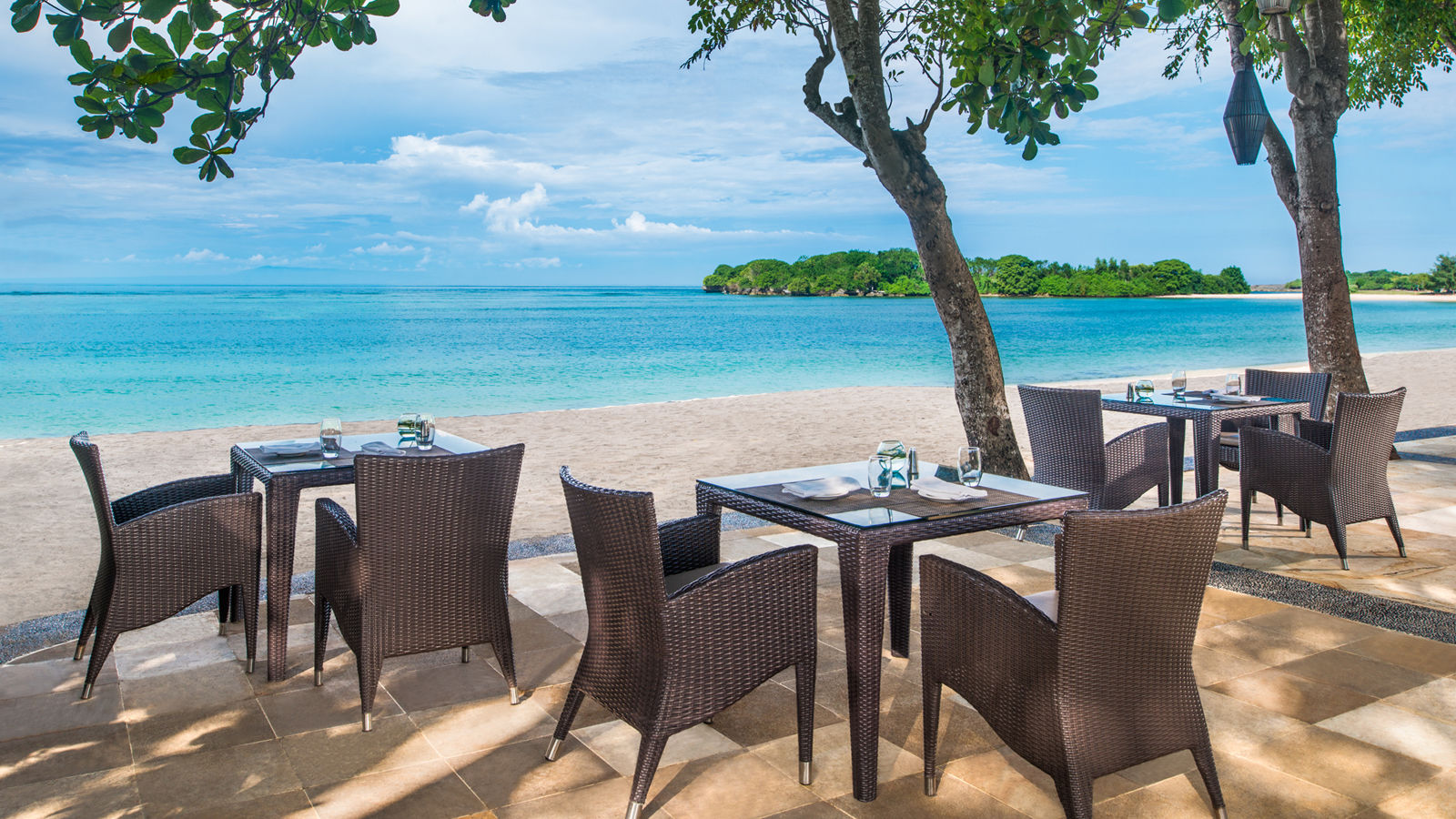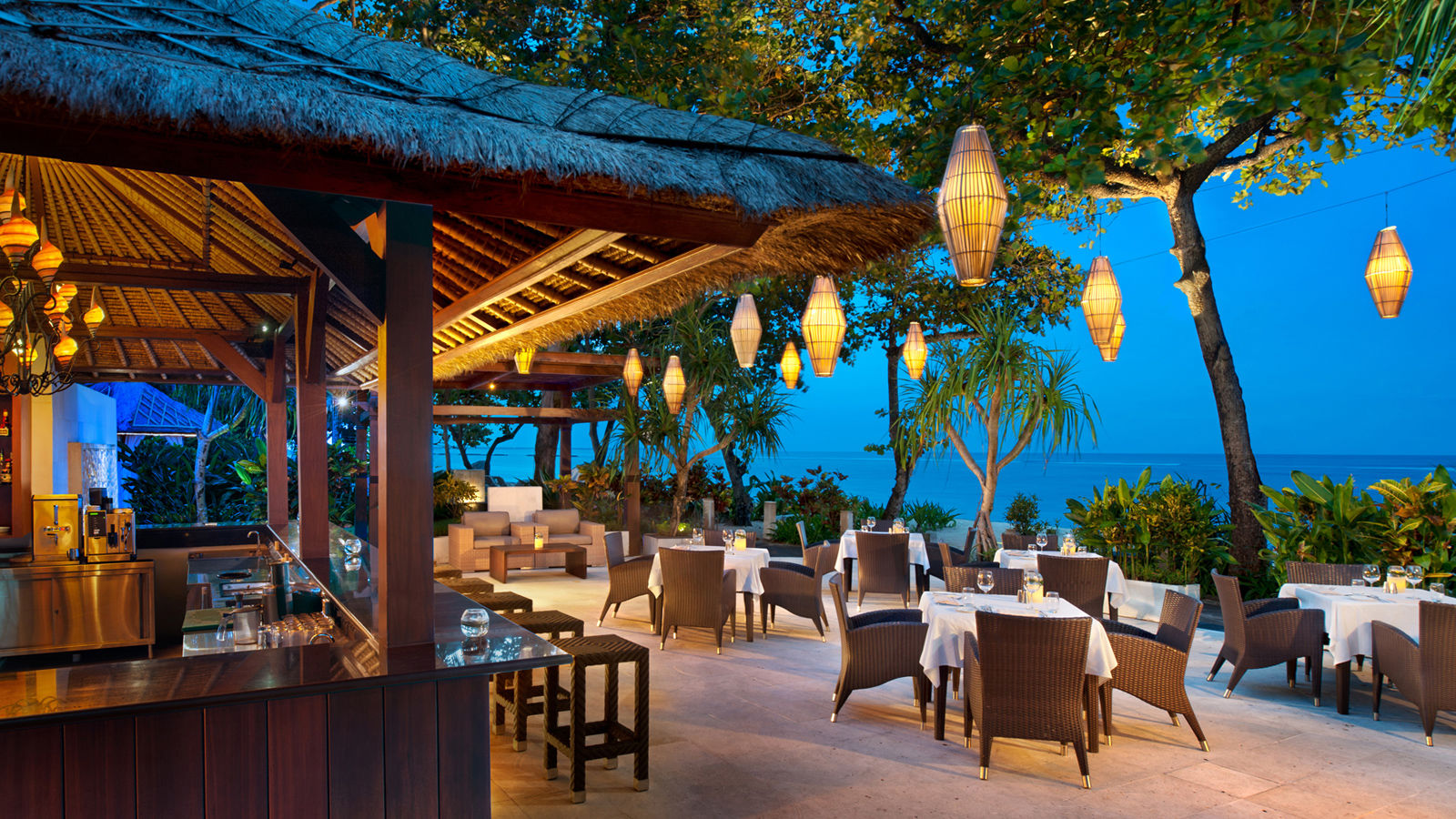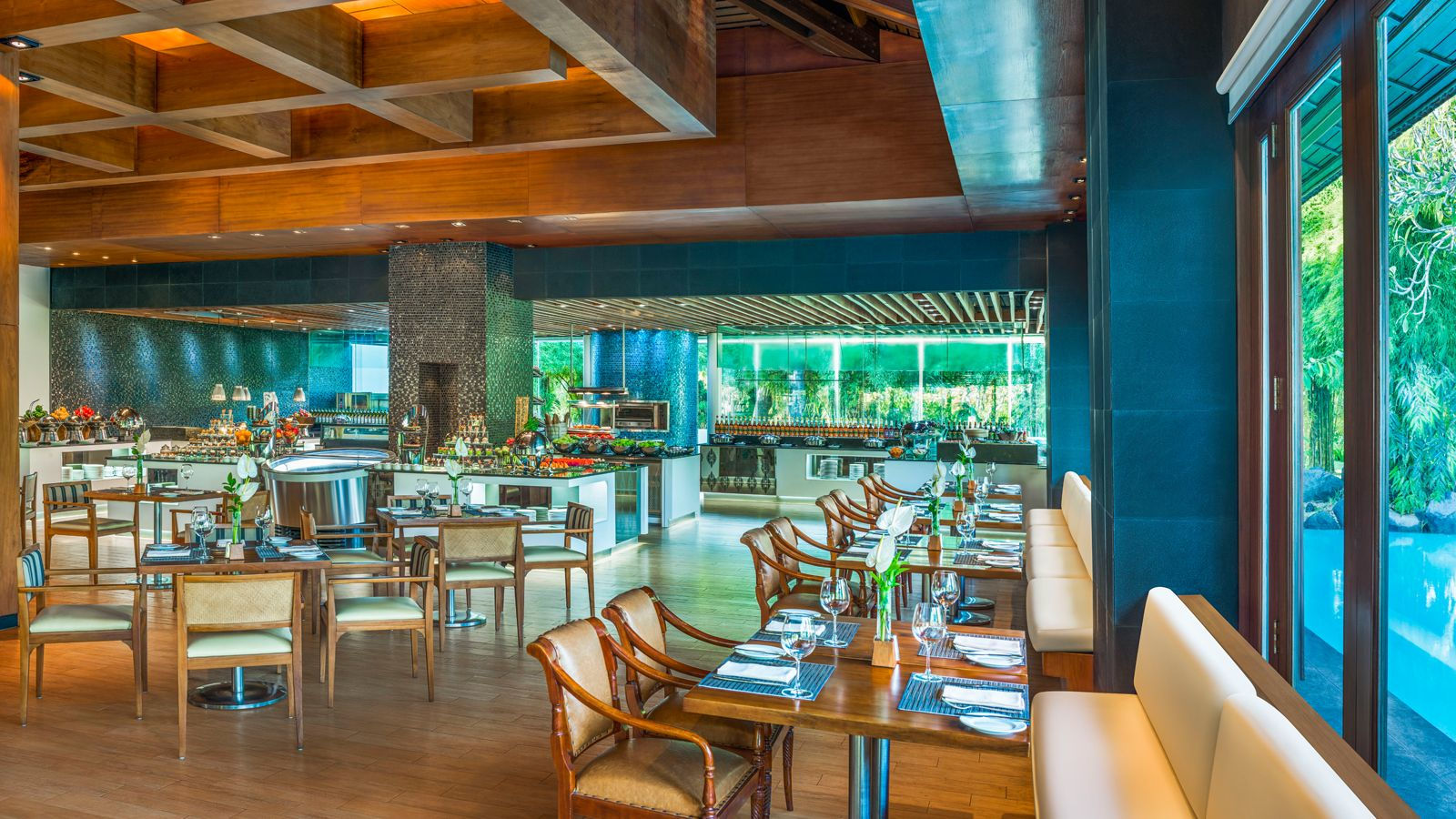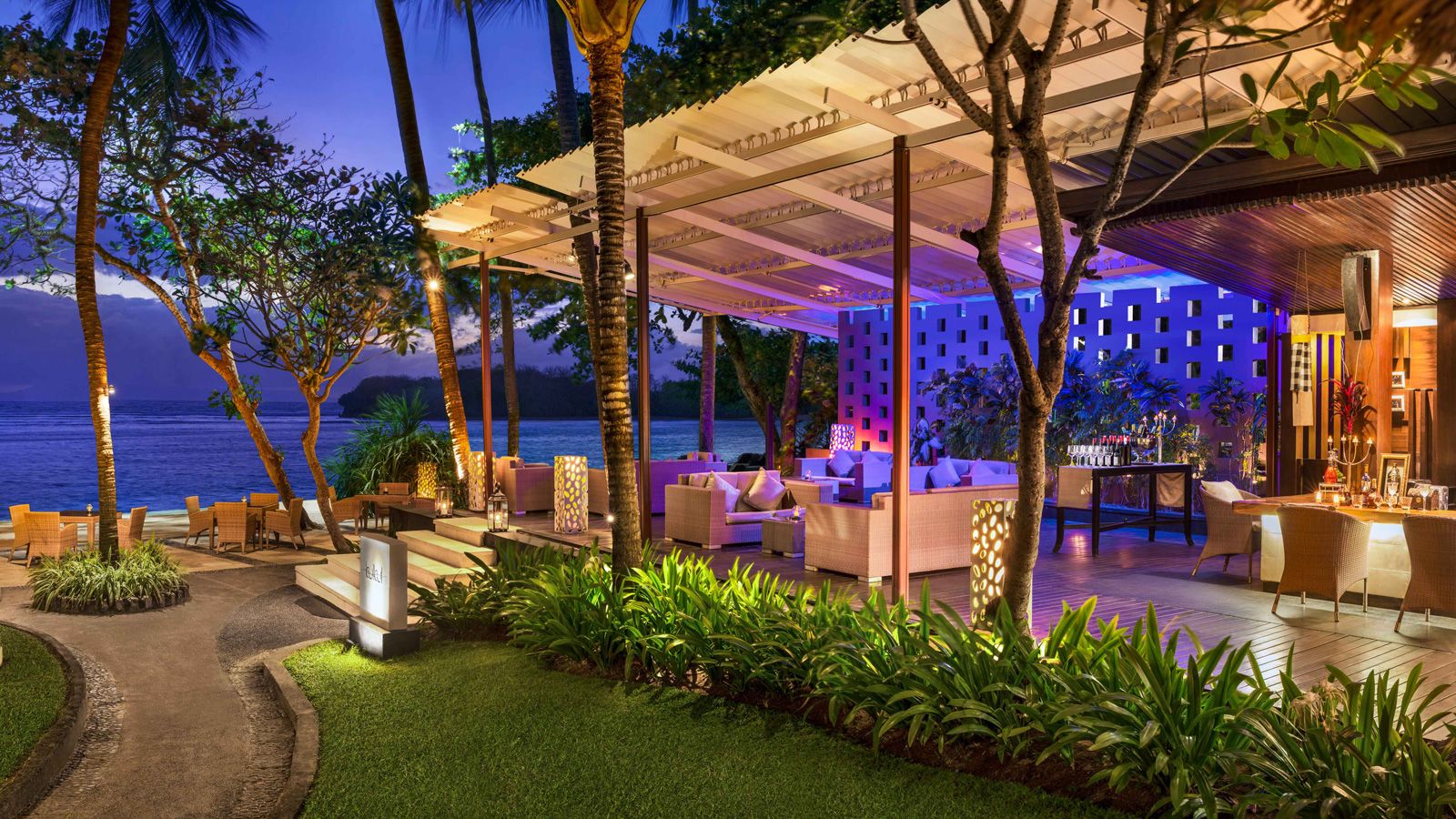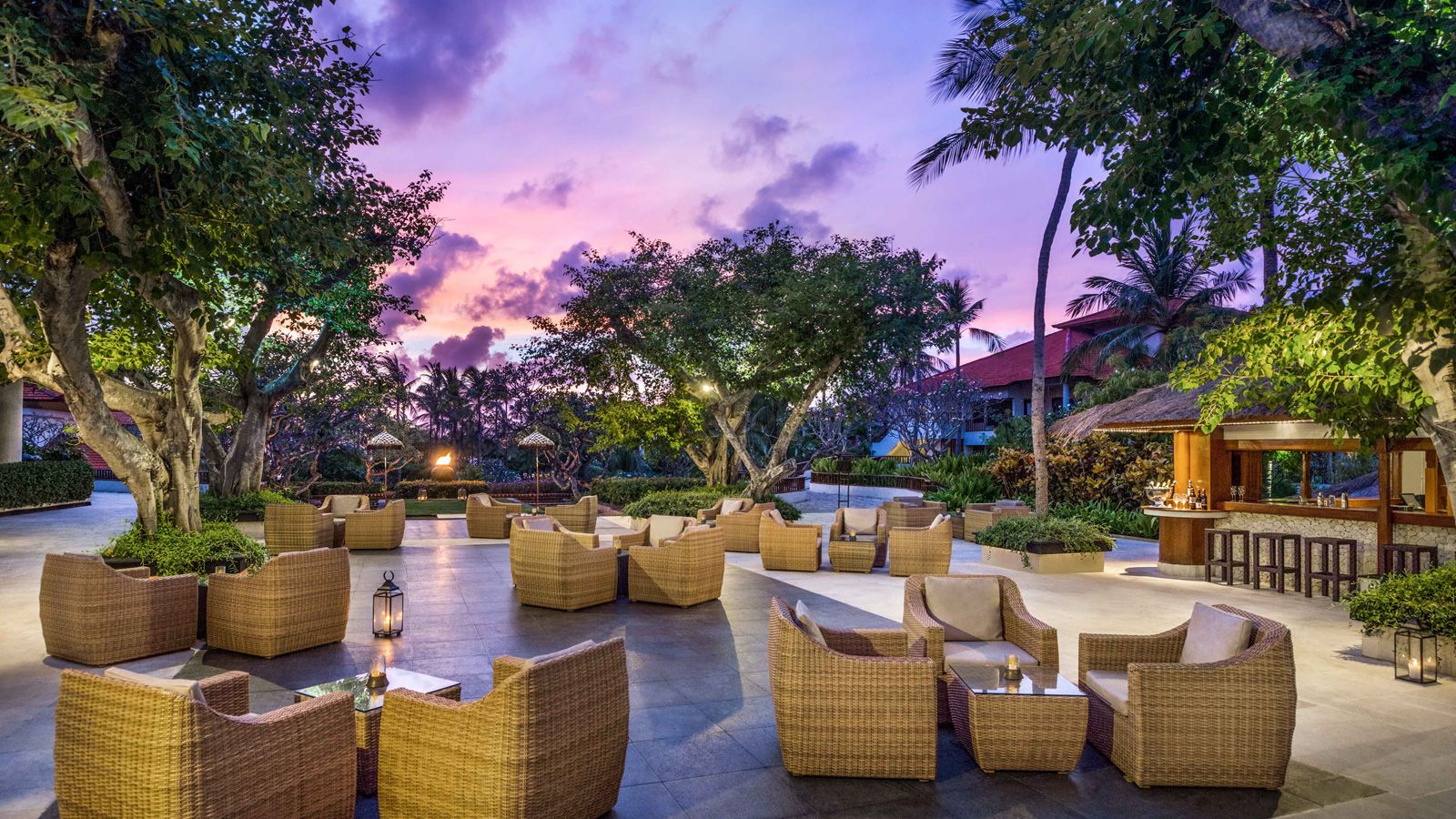 Best Restaurant in Bali
The Laguna Resort and Spa offers a wide range of dining options from around the world, courtesy of some of the finest restaurants in Nusa Dua. Banyubiru, our signature restaurant, features pan-Asian and international cuisine. Arwana, a beachfront restaurant offers unparalleled premium coastal cuisine with fresh live seafood including oyster and sushi bars.

Enjoy private dining in the wine room at Cornerstone - Vinotek, Deli & More. The Deli includes a sambal corner as well as a selection of daily delights. Light bites, signature cocktails, wine, and spirits await you at our poolside Kulkul Bar, Cascade Garden Lounge, and Sapphire Bar.
Arwana
With the best views of the beach, Arwana offers a prime seafood selection that has been personally market-selected by expert chefs each morning. The unrivalled offering also includes an oyster and sushi bar.
More >
Cuisine:
Gourmet Seafood Restaurant
Hours:
Lunch: 12 noon - 4 pm
Dinner: 6 pm - 11 pm
Afternoon Tea: 3 pm - 5 pm
Banyubiru
A delightful venue with views of an expansive lagoon and tropical gardens, Banyubiru offers food created with subtlety, reflecting the best of pan-Asian and international cuisines, featuring a sumptuous selection of authentic Chinese fare, a traditional Indonesian corner, a Japanese sushi bar and more.
More >
Cuisine:
International and Pan-Asian cuisine
Hours:
Breakfast: 7 am - 11 am
Dinner: 6 pm - 11 pm
Atmosphere:
Sophisticated and relaxing
Cornerstone
Entering into a wine cellar which showcases a variety of exquisite wines from around the world and a dining table to seat six guests for a private dinner within the cellar. A popular option for intimate dining, it features a deli with al fresco seating, with an authentic traditional sambal corner and delicious bottled sambal to take home.
More >
Cuisine:
A la minute delicacies, snacks, pastries, take away
Phone:
+62 361 771 327 - ext: 5648
Kulkul Bar
Overlooking the white sands of Bali's most pristine beach, with gentle tropical breeze and panoramic sea views of the Indian Ocean, indulge your senses at our charming Kulkul beach bar, which serves exotic cocktails. There is no better place to enjoy live entertainment by night or relax beside the beach by day.
More >
Cuisine:
Light fare cuisine
Hours:
9 am - 12 midnight
Social hours: 6 pm - 7 pm and 10 pm - 11 pm
Shawarma station: 12 noon - 5 pm
Phone:
+62 361 771 327 - ext: 5636